Authentic Premium

Bonaire liqueur
Discover the great taste of YatuBlu. An irresistable composition of Bonaire lamoenchi with a touch of oriental anisette.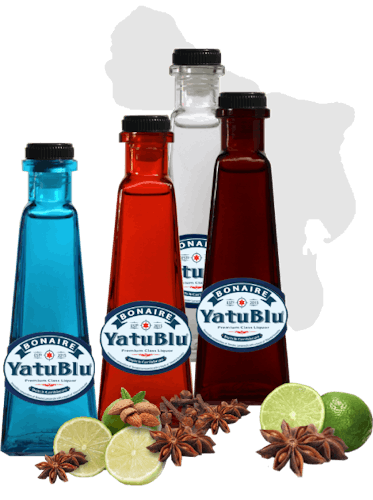 About Yatublu
The Discovery Of A Historical Recipe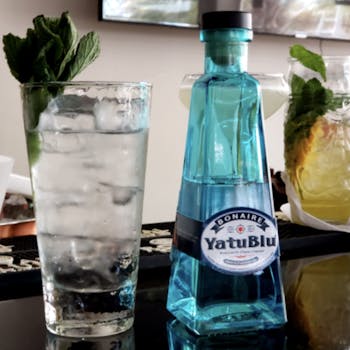 After a lot of research, we now know that Anise, Cinnamon, Clove and Vanilla were very popular ingredients for liquors in the Dutch Caribbean. However, no one ever found a name for one of those unique 'compositions'!
Fortunately, we discovered some 'secrets' and now, after more than 300 years, we know the recipe and understand why especially the Anise with Lemon, our 'Lamoenchi', was one of the most popular liquors on Bonaire!
We didn't change the recipe, we didn't add any color or anything extra to it! We designed a special Obelisk bottle in the four original colors, and gave it a name:
Yatublu
Contact us
We look forward to hearing from you!
Yatublu is available at Bonaire Salt Shop, so be sure to drop-in and check out the shop!
Great! Your message has been sent. We will reply as soon as possible.